Event Location:
University Center, Ballroom, 3rd Floor
Directions to UMBC:
http://about.umbc.edu/visitors-guide/directions/
Free Parking:
Free parking for SURF will be offered in Lot 22 on UMBC's main campus. No permits or tags are required. A parking map is available below.
Event Map:
Click on the image below for a full-sized printable version of the map.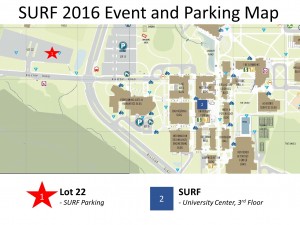 UMBC Visitor's Guide: